We at Oehling believe it's great to be a facilitator on your journey to amazing photographs. To be your support by advising, sharing our experience, mentoring and consulting on your creative assignments. All of this is the reason we enjoy your images as if we had breathed life into them ourselves.
74 years in Germany and 8 years in the Czech Republic
1949 was the year that the journey of the Oehling brand, founded by Alfred Oehling, began in Mainz, Germany. Commercially, Foto Oehling GmbH expanded in the Rhineland, Wiesbaden, Mainz, Frankfurt, Bad Kreuznach and Worms. Subsequently, with its strong mail order business via photo catalogues all over Germany and France. Foto Oehling GmbH entered the Czech market under the visionary leadership of Jörg Rossius in 1999. After years of crisis, since 2014 the Oehling brand has been owned by Fotoobchod, s.r.o., 100% owned by Czech owners, . As of 2023, 100% of the Oehling brand is owned by the Slovak company shop4u s.r.o., which continues to operate a photographic e-shop.
The long history of the Oehling brand and the trust with which loyal customers have come for more than 70 years is a commitment and above all a challenge for us in building a successful business from which every single customer can take their share of success.
25,000 photographic items
This is the minimum range of products closely related to photography that we can offer you. Every day we learn about new trends in technology and various photo equipment and work hard to make them available to our customers.
We are here for you
Your satisfaction is what has made us successful, so there is no reason to change anything. We still "only" need to work on your satisfaction. We work every day to make everything work perfectly. We listen to your suggestions, we try, we test, we learn ... every day.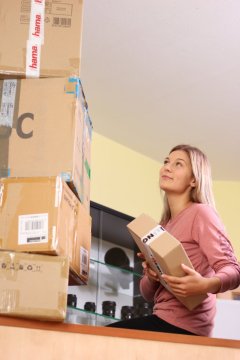 Anyone who talks to you, who consults you, who prepares this site is passionate about his work. We try to be very close to you and to help you with your photographic problems and tasks.
Plus, with over 70 years of OEHLING history, we have great opportunities and bargaining power with manufacturers and suppliers for great deals that you can benefit from every day.
---
* Fields marked with an asterisk are required