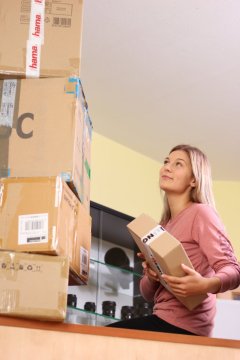 Looking for a job? If you don't mind photography, that's great. We offer jobs in a relaxed and stress-free team.
Why should you work in Oehling?
We are a purely Czech company raising the banner of a company with over 70 years of German and French history. We have a lot of work ahead of us in the commercial reconquest of Europe. We are aware that everyone spends more time at work than at home, so a friendly environment with open communication is our absolute priority. No reservations.
What we do is what we enjoy and that's what our customers feel and why they come back to us. We are not going to change anything about that. We are waiting for your help in expanding abroad. We're not afraid to introduce you to the whole photography thing, so your fears about starting in a different place are really unnecessary.
We appreciate:
Creativity
Honesty (towards yourself, towards co-workers, towards customers)
A personal approach (we are not afraid to try new things and listen to your experience)
We offer:
All of the above and good financial compensation.
If you'd like to work with us but haven't found yourself in any of our job openings? Feel free to email us anyway at team@oehling.cz, it's not your fault, we just haven't caught up with you yet. We are developing and will get back to you again but later. Feel free to tell us what you would enjoy doing at Oehling, email us your resume and we will get back to you within the next day.
Sales support and in German/English/Hungarian
What do we require?
Very good knowledge of German/English/Hungarian
A taste for learning new things
Positive and proactive attitude
What will be your initial job role?
Communicate with German/English/Hungarian speaking customers
Add product information and learn slowly
What are the prospects with your position
Lead the German/English/Hungarian sales support team if you are comfortable with the team leader position
Deal with advertising campaigns in the language, deal with PPC marketing, SEO, sales analysis, if you are an introvert and trust mainly in your own strengths
What do we offer?
Good financial compensation
Primary permanent contract
Home office after hours
No stressful fixed hours
Discounted mobile phone plan for you and your family
Many small and large benefits of working for us