Datacolor SpyderCheckr, practical use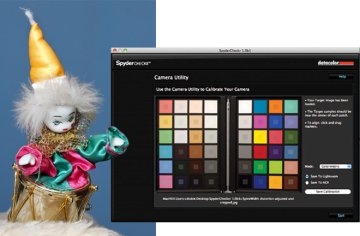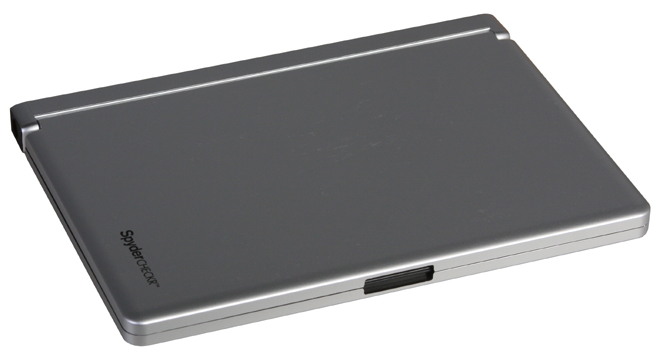 The SpyderCheckr tables are quite durable and practically made. They contain 48 coloured fields. The selection and placement of colors is based on the analysis of the color spectrum and also on the algorithms used in the included calibration program. The advantage is that SpyderCheckr software works with Adobe Lightroom, Photoshop and Camera RAW to create calibration settings that become a natural and easy-to-use part of the digital workflow you use.
The system enables consistent, easy and fast color management when processing RAW files, providing a color standard for different cameras and reducing the time required for image editing. The interchangeable targets have an expanded set of skin patterns for portrait or fashion photography and a fade indicator - if you use SpyderCheckr for long periods of time in the plein air in direct sunlight, the sensor will alert you that the colors are no longer correct and that it is appropriate to replace the targets. It also allows calibration for multiple light sources. And on the other side of the color targets are neutral gray areas and six grayscale cutout boxes for white balance and visual checking for correct color rendition in the camera.
The manufacturer also provides an accurate list of the colors and individual tones used. In a clear table, the ranges of each color channel for the sRGB and Adobe RGB color spaces plus the Lab model (CIE L*a*b) are assigned to the labels.
Datacolor SpyderCheckr in practice
| | |
| --- | --- |
| | |
| Here is the splash screen of the program included in the set: SpyderCheckr 1.0 - Camera Utility. | And here is a screenshot of the calibration target on the desktop of Adobe Photoshop Lightroom 2.7. Above with the crop marked and below after cropping according to the manufacturer's instructions - following the white dots in the corners of the table. |
| | |
| The program created a new user profile, I had the image exported for opening in SpyderCheckr. | After selecting the appropriate mode, I saved the profile as my calibration. |
| | |
| Preset is available after restarting the program. | I have tried it on several images, I present at least a small sample. |
Color adjustments can be made over a wide range, down to subtle nuances.
To use the SpyderCheckr set, you need a computer running Windows XP, Windows Vista, Windows 7, or Mac OS X (10.4 and above), at least 128 MB of RAM and 100 MB of free disk space, and programs such as Adobe Photoshop Lightroom 2 and above or Adobe Photoshop CS3 and above. The SpyderCheckr set includes a case with interchangeable targets and the SpyderCheckr program, which is not available in English.