Nikon announces collaboration with Nissin and Profoto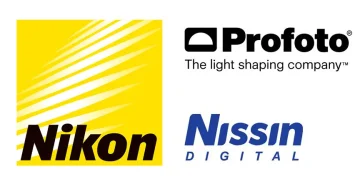 What exactly can be expected from this move we can only speculate. In our opinion, Nikon is leaving the development and production of flash lights to these two companies. Nissin and Profoto will no longer have to rely on reverse engineering as Nikon will start to provide development support to Nissin and Profoto.
What can't be disputed though is that Nikon's flash portfolio includes the Nikon SB-5000 from 2015 and that is already a 7 year old affair. Since then, the competition hasn't been sleeping and introducing one new product after another. Nikon Z mirrorless cameras started off nicely, but there is no funds left to develop this accessory after the slump of the last few years for Nikon. Outsourcing this accessory to a specialist in the field may not be a bad move at all, the interconnected know-how can bring interesting solutions to customers.
Press release
NIKON TO COLLABORATE WITH PRODUCTS OF NISSIN JAPAN LTD. AND PROFOTO AB

MELVILLE, NY – Nikon Inc. is pleased to announce that Nikon Corporation will be collaborating with Nissin Japan Ltd. (President & CEO: Chikara Goto) and Profoto AB (CEO: Anders Hedebark, head office: Stockholm, Sweden) on speedlight products and studio lighting products.

Nissin Japan Ltd. is a speedlight manufacturer with a history of over 60 years since its establishment in 1959. Profoto AB is the world's leading manufacturer of lighting equipment for professional photographers. To date, both companies have released a large number of speedlight products compatible with Nikon cameras. This collaboration with each brand will further increase the mutual compatibility of Nikon mirrorless cameras, and Nissin Japan Ltd.'s Nissin Digital and Profoto AB's Profoto brands of products.

Alongside native Nikon speedlight products, increased compatibility with Nissin Digital and Profoto products will further increase reliable options for Nikon camera users, expanding possibilities for imaging expression.